Proteolysis Targeting Chimera (PROTAC) Molecule for Degradation of ENL and Cancer Therapy
The new drug class targets ENL in MLL1 leukemias, leading to decreased tumor growth and improved survivability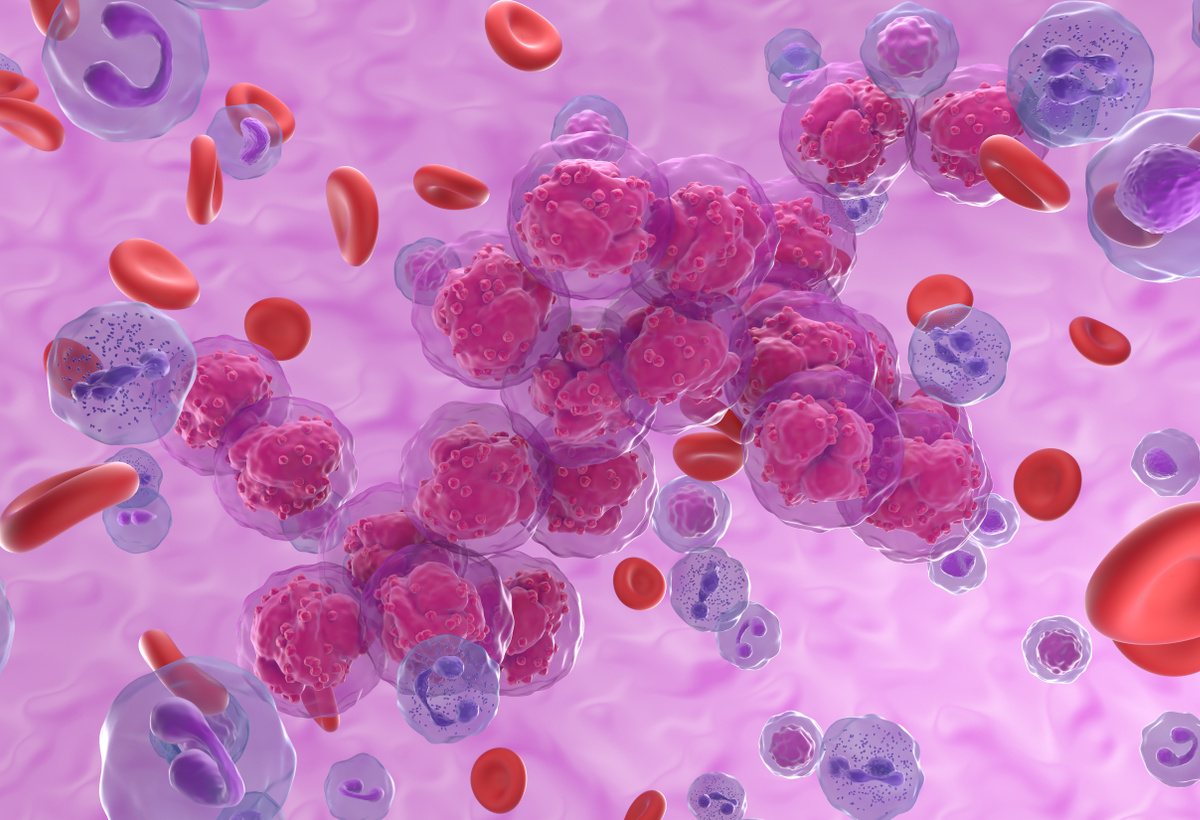 Background
Chromosome translocations involving mixed lineage leukemia (MLL1) are a major cause of infant acute lymphocytic leukemia (ALL) and acute myeloid leukemia (AML) and are common in child and adult cases, as well. Although many gene fusions can result from these rearrangements, MLL1 fusions with eleven-nineteen leukemia (ENL) are frequently observed in leukemia patients. This fusion results in super elongation complexes that cause dysregulated expression of critical oncogenes. As such, ENL has been identified as a potential pharmacologic target for MLL1-rearranged leukemia.
Technology Overview
Developers of this technology have created several proteolysis targeting chimeric (PROTAC) molecules that cause inhibition of ENL via ubiquitin-mediated proteasome degradation. PROTAC molecules work by combining a ligand for a protein of interest with an E3 ubiquitin ligase via covalent linkage. In this case, these PROTACs specifically target domains of ENL that are crucial for ENL's protein-protein interactions, thus inhibiting their recruitment of transcription factors crucial for aberrant gene expression. The developers show that the lead compound effectively reduces the tumor burden in mouse models of leukemia and exhibits degradation of mutant ENL in Wilms tumor models and suppresses its role in dysregulated gene expression.
The lead PROTAC compound has been tested in vitro and in mouse models of leukemia. Additional testing with other animal tumor models, comparative efficacy studies with standard treatment modalities, and toxicity data are ongoing.
Benefits
Novel PROTAC compounds for the treatment of MLL1 leukemias.
Preclinical data show that treatment with the lead compound in animal leukemia models leads to decreased tumor growth and improved survivability compared to placebo.
The drugs may be efficacious in other types of cancers with MLL1 transformations.
Applications
The total market for ALL and AML is projected to grow from $3.5B in 2018 to $6.1B in 2023. However, MLL1-rearranged (MLL1-r) forms of leukemia only represent roughly 5-10% of this market.
Commercial interest has been on the rise. There are now around 15 PROTAC therapies undergoing clinical trial, including several for blood cancers.
While there are numerous options of treatment for ALL and AML, these therapies are often less effective at treating MLL1-r leukemia. As such, treatments that are more effective for these patients are needed.
This compound may have broader market potential for other MLL1-implicated cancers, such as colon cancer.
Patents
Provisional patent filed (No. 63/323,001) on March 23, 2022.