Transgenic T Cell Receptors Targeting Neoantigens for Diagnosis, Prevention, and Treatment of Hematological Cancers
Methods of generating transgenic TCRs targeting neoantigens in hematological malignancies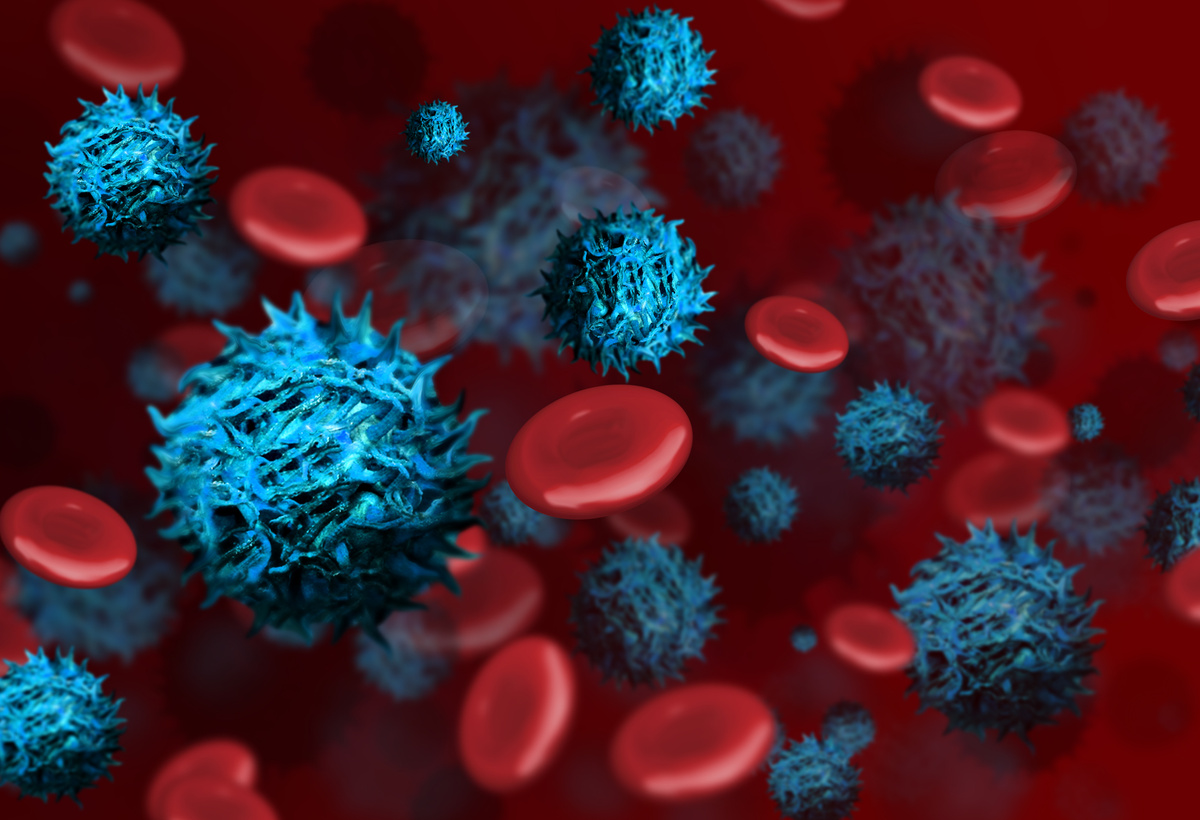 Background
While adoptively transferred chimeric antigen receptor (CAR)-modified T cells have transformed the treatment of CD19+ hematological malignancies, successful extension to other hematological cancers such as acute myeloid leukemia (AML) has been hindered by the lack of tumor-exclusive target antigens. For example, surface-expressed CD33 and CD123 are also present on myeloid precursors whose ablation is clinically intolerable. Fortunately, leukemic blasts have a rich pool of intracellular antigens (called neoantigens), which arise from non-synonymous mutations within malignant cells and can be targeted by T cells via T cell receptors (TCR) while sparing healthy tissues.
Technology Overview
The developers of this technology have identified and validated methods of generating transgenic TCRs targeting neoantigens in hematological malignancies that arise from mutations – including 1) driver mutations that drive the malignant phenotype, and/or 2) "hot spot" mutations frequently detected within specific tumors or shared between tumor types. Such mutations can arise in genes such as DNMT3A, IDH1, IDH2 and NPM1, JAK, FLT3, KRAS and NRAS, that collectively comprise of more than 50% of AML cases. Additionally, application of transgenic TCRs enables the diagnosis, prevention, prognosis and treatment of hematological malignancies. This technology satisfies a long-felt need in the art to provide effective cancer-specific cell immunotherapies against hematological cancers.
Stage of Development
Tested immunogenicity and feasibility of targeting 14 common recurrent and/or driver mutations found in AML using T cells collected from healthy individuals of diverse histocompatibility (HLA) backgrounds.
Characterized phenotypes and functional profiles (including HLA restricting allele identification) of neoantigen-specific T cell via flow cytometry, ELISpot/FluoroSpot, cytotoxicity assays, among others to show:

Recognition and killing of relevant targets expressing mutation (for efficacy),
Lack of reactivity towards unmutated targets (for safety).

Isolated and cloned neoantigen-specific TCRs targeting common mutations including DNMT3A R882X and IDH2 R140Q, etc.
Transgenically expressed neoantigen-specific TCRs in T cells.
Confirmed cytotoxic potential and exquisite specificity of transgenic neoantigen-targeting T cells in vitro.
Benefits
Addresses dire need for effective treatments for AML: Patients with high-risk disease have a dismal 5-year survival rate of roughly 15%, despite aggressive treatments.
Groundbreaking advancement for the treatment of aggressive hematological cancers: Over 50% of AML patients relapse following standard treatments. These treatments also cause substantial toxicities, such as multi-organ failure and graft versus host disease (GVHD), leading to significant morbidity and mortality - underscoring the need for novel, safe, and efficacious therapies. This approach satisfies all three of these needs.
Increased safety and tolerability profile of novel T cell therapies for AML and others: Therapy-related side effects include on-target, off-tumor effects (e.g. ablation of normal blood stem cells) that can cause substantial morbidity and mortality . This technology addresses the issue by enabling specific targeting and killing of cancer cells while sparing healthy tissues.
Broad applicability: Neoantigen-specific T cells target mutations that are collectively present in >50% of AML cases, and are effective in individuals of diverse histocompatibility backgrounds.
Applications
Vital need: Overall, hematological malignancies accounted for ~10% of new cancer diagnoses and >56,000 deaths in 2020 in the U.S. alone. AML is the most common acute blood cancer for adults, and second most common for children.
Increasingly market potential: The market for leukemia therapies is projected to be valued at $17 billion by 2024, up from $12.3 billion in 2019. Market growth is largely driven by an increasing prevalence of leukemia, and remarkable successes attained in cell-based therapies that has led to recent FDA approvals (e.g. CD19- and BCMA-directed CAR-T cells).
Notable industry interest: Pharmaceutical companies such as GlaxoSmithKline, Adaptimmune, Immatics, Kite Pharma, Bellicum Pharmaceuticalscontinue to invest heavily in TCR clinical trials, indicating a strong industry interest in TCR-based therapies.
Patents
Provisional patent application filed October 10, 2021.
IP Status
Patent application submitted