Targeting Common Somatic Mutations in Breast Cancer with Neo-Antigen Specific Adoptive T Cell Therapy
Safe and potent T cell therapy with broad applicability for breast cancer and other solid tumors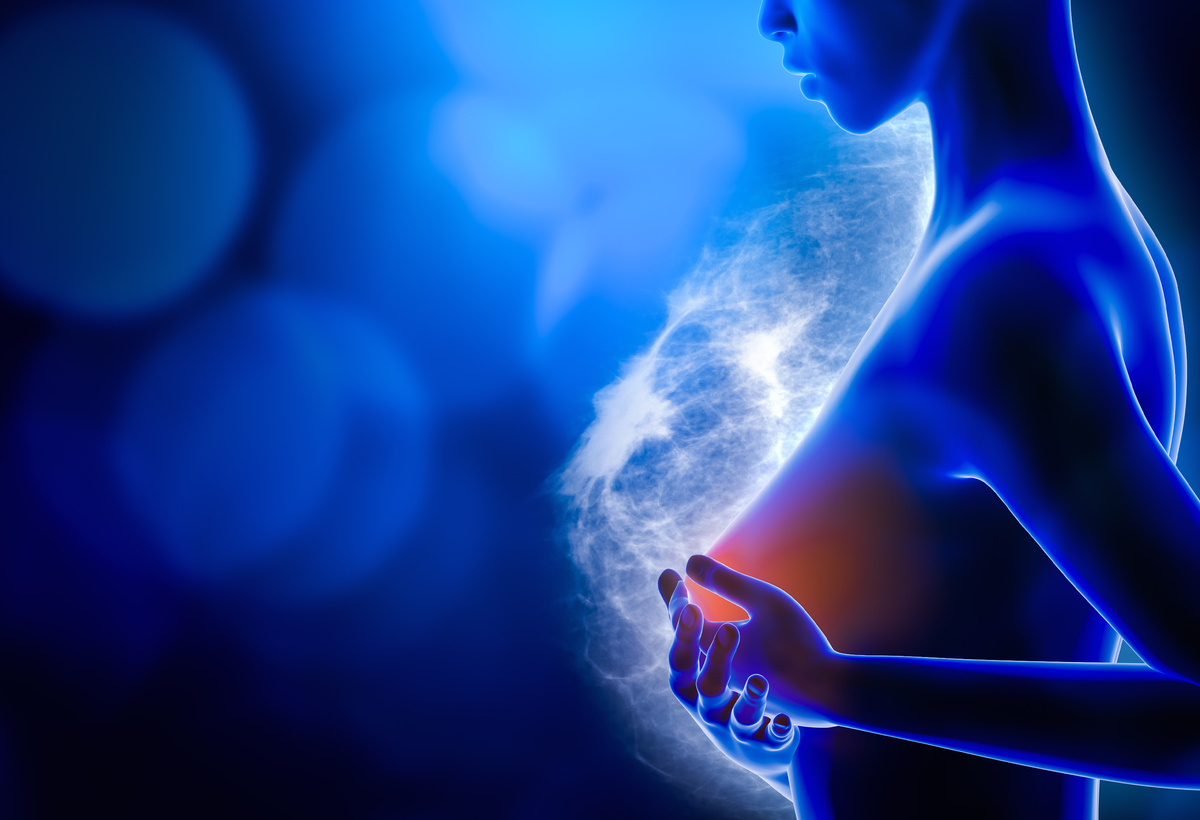 Background
Adoptive T cell immunotherapies have had extraordinary success treating hematological malignancies but broadening their application toward solid tumors has proven challenging. One requirement for effectively treating solid tumors by immunotherapy is the identification of tumor-specific target antigens (i.e. antigens that are selectively expressed by malignant cells). Adoptively transferred T cells that target proteins encoded by somatically mutated genes exclusive to the tumor have had promising results in patients with solid tumors. These mutated proteins represent unique, tumor-restricted sequences that can be recognized by T cells as foreign (i.e., neoantigens) and are thus targeted by neoantigen-specific T cells (Neo-T).
Technology Overview
Researchers at BCM have developed a method to identify neoantigen-targeting T cell receptors (TCRs) for use as a gene/cell therapy. Genes like AKT1, ESR1, PIK3CA, and TP53 are commonly mutated in breast cancer. The mutated proteins that result from these genes, present in around 25-30% of all breast cancers, can function as neoantigen targets for the immune system. The developers have screened T cells that selectively recognize these mutated proteins and cloned out their T cell receptors (TCRs) for transgenic expression in the immune cells of cancer patients whose tumors harbor the targeted mutation. Using a screening panel of peptides including the most common mutations, the inventors screened T cell lines taken from 13 healthy donors and 11 patients with metastatic breast cancer and found positive hits in both groups. They are currently isolating the respective TCRs for each line and have preliminary proof of concept data with TCRs isolated from 2 donors to date. One of the isolated TCRs, which recognizes the two most common ESR1 mutations, was transduced into T cells. Transgenic expression of this TCR redirected T cell activity against the mutation, conferring cells with the ability to kill targets expressing the mutated peptide and sparing those expressing the wild-type version, confirming effective neoantigen specific killing. In summary, this technology is a safe and potent T cell therapy with broad applicability for breast cancer and other solid tumors.
Stage of Development
Initial proof of concept in vitro experiments completed in the context of mutant ESR1 and TP53 neoantigens.
Phenotypes and functional profiles of neoantigen-specific T cells assessed IFNg ELISpot assays, among others.
Preliminary in vivo studies confirmed ESR1 and TP53 mutant-specific TCR functionality and mutant peptide specificity.
Benefits
Addresses dire need for effective and targeted treatments for breast cancer and other solid tumors: This highly efficacious targeted therapeutic approach addresses many of the problems with traditional solid tumor therapies such as chemotherapy, radiation, and surgery, primarily their lack of specificity for cancerous tissues. 
Groundbreaking advancement for the treatment of breast cancers: This technology specifically leverages the genetics of breast cancer to improve the efficacy and safety of TCR-based immunotherapies.
Improved safety and tolerability profile of T cell therapies: Therapy-related side effects including on-target, off-tumor effects (e.g. ablation of normal CD19+ B cells following treated with CAR CD19+ T cells) that contribute to significant morbidity and mortality. This technology addresses this issue by enabling therapeutic discrimination between tumor and healthy tissues.
Broad applicability: Using this approach to generate TCRs recognizing additional mutant proteins may be powerfully applied to various mutational profiles of breast cancer and other solid tumors.
Applications
Vital need: Breast cancer is one of the most common cancers in women. Despite great strides in understanding its basic biology and new treatments developed over the last few decades, it remains a major killer within the U.S. and abroad.
Increasing market potential: The market for breast cancer drugs was valued at $20.206 billion in 2020 and is expected to reach $32.603 billion by 2026.
Notable industry interest: Pharmaceutical companies such as GlaxoSmithKline, Adaptimmune, Immatics, Kite Pharma, Bellicum Pharmaceuticals continue to invest heavily in TCR clinical trials, indicating a strong industry interest in TCR-based therapies.
Patents
Provisional patent application filed October 8, 2021.
IP Status
Patent application submitted